November 21, 2021. Using Zoom.
Thematic areas of the gathering

:
Productions · Ascesis · Process of The School · Actions towards the world
In 2021, we will celebrate the first global encounter. An opportunity to meet again and to get to know Master's from other parts of the world.
To find out about the diverse projects under development. To mutually find encouragement in School's Productions. To convene ourselves on deepening of Ascesis. To also talk about the actions of the Masters towards the world. To watch over the continuity and development of the School.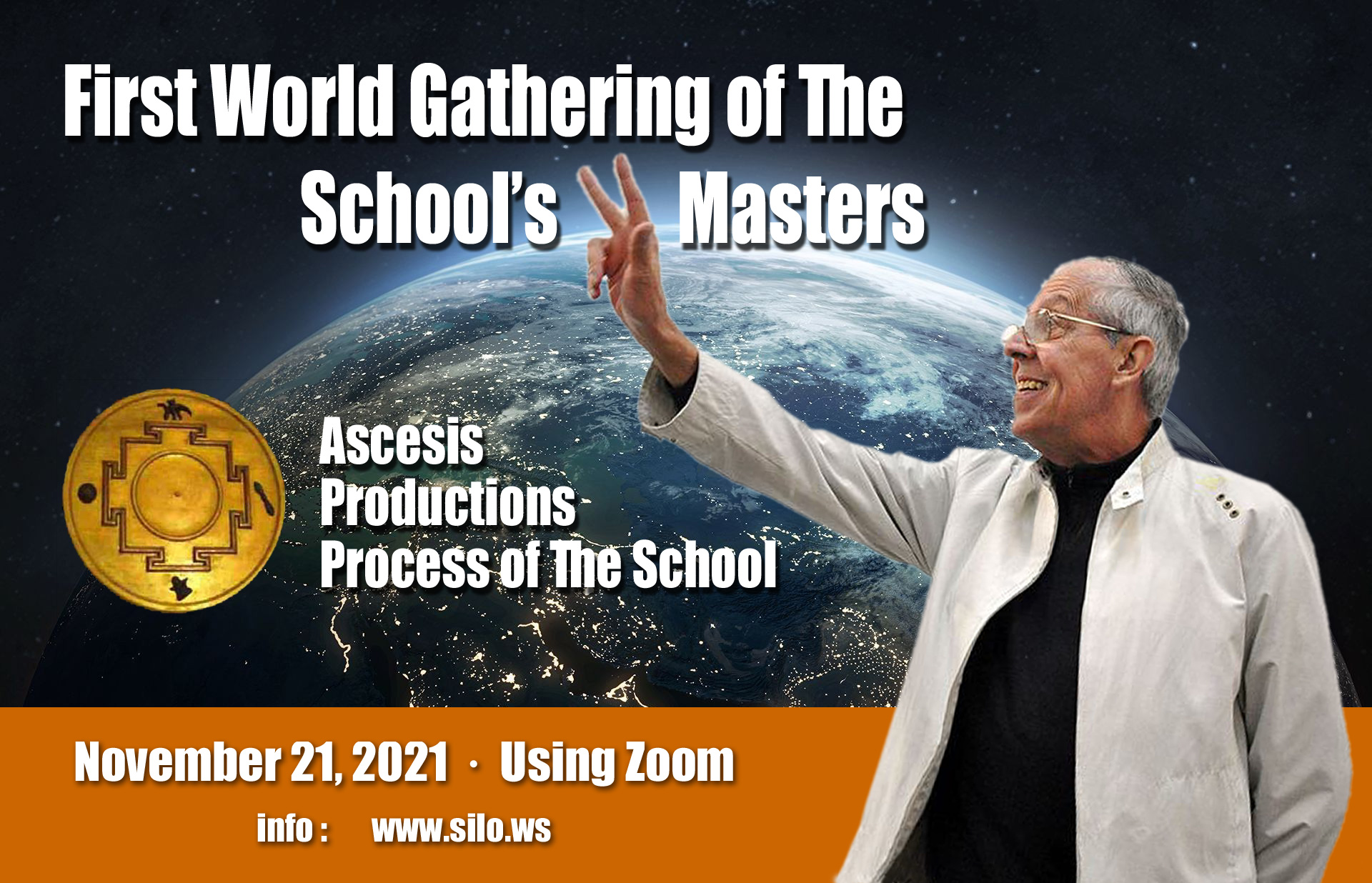 Origins of this First Gathering
In recent years, Masters from various Parks around the world, begun to express their wish to generate a global ambit for exchange, beyond the park's ambit they are applied to. A world ambit of parity, diversity, horizontality within a climate of amiability, respect, and friendship.
From diverse concerns, some small virtual meetings commenced taking place which, little by little begun shaping up and adding participants.
A WhatsApp group, termed "School's Process" was created which served to exchange knowledge, experiences and point of views on the current situation within The School, productions, ascesis, new processes and its continuity, actions towards the world, and so on.
Towards end of 2020, the imagen of a World Gathering of Master's begins to gain in force
It is with much joy that we let you know the event has a date: November 21st, 2021. The encounter will be carried out using Zoom.
A First World Gathering, without formalities, with only a small number of topics. One day only, a few hours, multi-language, open to all Master's who would like to partake.
The milestone encounter is already moving forward. From many places, contributors, technicians, interpreters, and diffusors of this idea within their own local ambits have been assembling and joining.
Whoever wishes to contribute, provide suggestions, or just wants to be updated on the news, can request it using the contact means provided.
Welcome all!